Money Back: How HVAC Rebates and Incentives Can Help You Save
Jul 30, 2023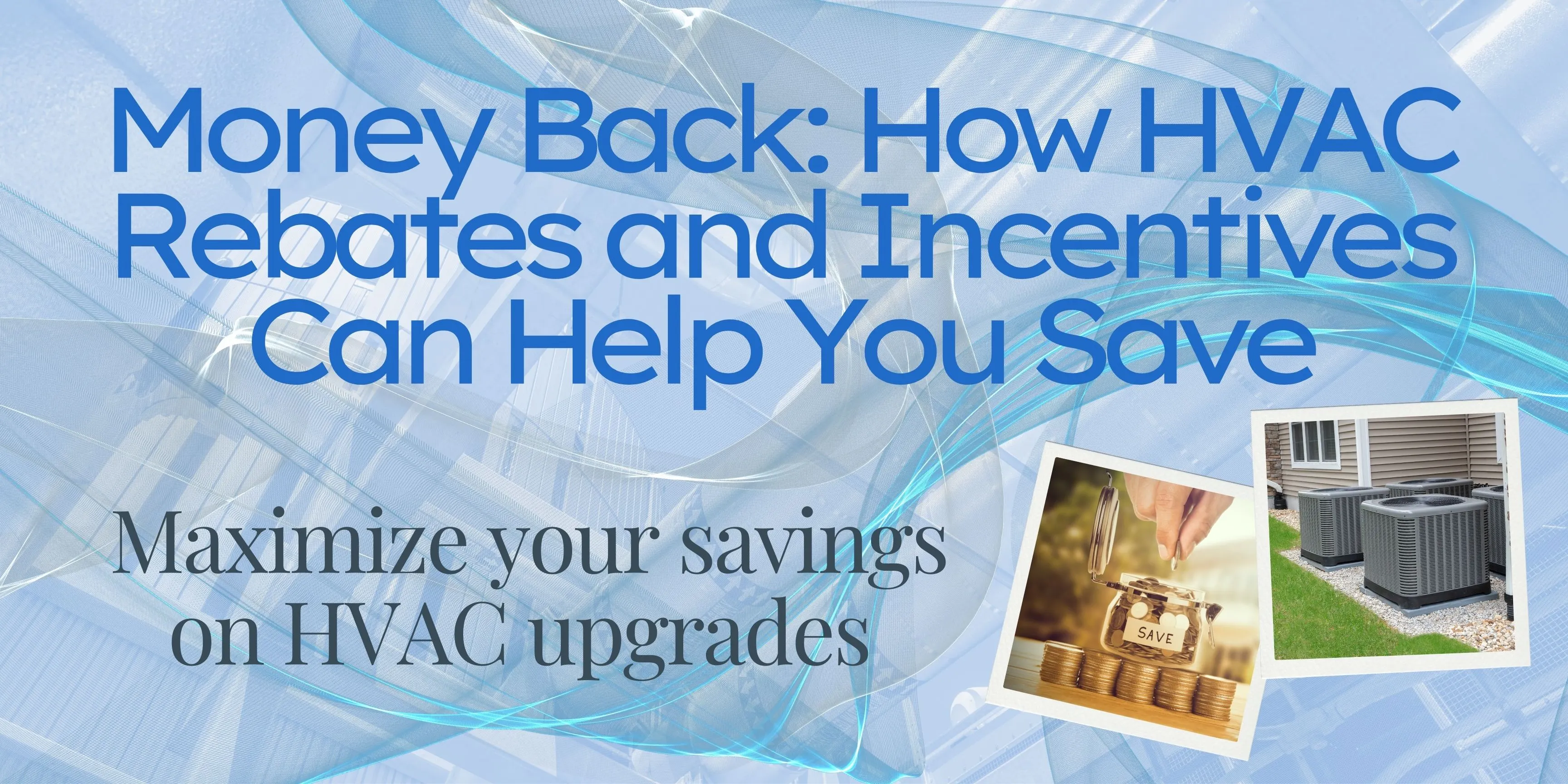 As a homeowner, you're always looking for ways to save money on your energy bills. Did you know that upgrading your HVAC system could help you do just that? In fact, many government and utility programs offer rebates and incentives to encourage homeowners to make energy-efficient upgrades. Here's what you need to know:
1. Research Available Programs:
Before you start your HVAC upgrade project, check with your local utility company and state government to see what incentives are available. You may find that there are rebates or tax credits available to offset the cost of your upgrade.
2. Focus on Energy Efficiency:
HVAC upgrades that focus on energy efficiency are often the ones that qualify for rebates and incentives. Consider upgrading to a system with a higher SEER rating, which is a measure of energy efficiency, or installing a programmable thermostat to better manage your energy usage.

3. Follow Program Guidelines:
To qualify for rebates and incentives, it's important to follow program guidelines. This may mean purchasing a qualifying product, working with a certified contractor, or submitting your application within a certain timeframe. Make sure you understand the program requirements before you begin your upgrade project.
4. Hire a Qualified Contractor:
To ensure that your HVAC upgrade meets the requirements of the rebate or incentive program, it's important to work with a qualified contractor. Look for a contractor with experience in energy-efficient HVAC upgrades and certifications from organizations like NATE or ENERGY STAR.
By taking advantage of HVAC rebates and incentives, you can save money on your energy bills while upgrading to a more efficient and comfortable home. Be sure to research what incentives are available in your area and take advantage of them when you can. At Cooling Cloud HVAC, we can help you navigate the process of finding and applying for rebates and incentives. Contact us today to learn more about how we can help you save money and improve the efficiency of your HVAC system.